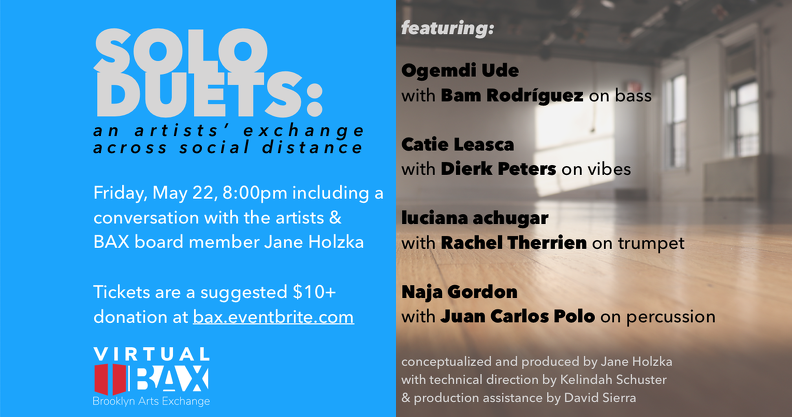 Original broadcast: Friday, May 22, 8:00pm via Eventbrite
Virtual BAX presents an online performance in which dance and music artists exchange, improvise, and collaborate across social distance.
SOLO DUETS: an artists' exchange across social distance
Featuring:
Ogemdi Ude with Bam Rodríguez on drums
Catie Leasca with Dierk Peters on Vibes
luciana achugar with Rachel Therrien on trumpet
Naja Gordon with Juan Carlos Polo on percussion
There will be a conversation with the artists, facilitated by BAX board member Jane Holzka, following the performance.
Ticketing and online access:
Tickets are a suggested $10+ donation. All funds raised will go toward sustaining programming and operations at BAX | Brooklyn Arts Exchange.
You must register/RSVP to access the online event. Upon registration (including the suggested $10+ donation) you will receive an email explaining access to the online event at 8pm on Friday May 22nd.
RSCP is available at bax.eventbrite.com.
After Monday, May 25, 2020, the recording of this event will be available via artistservices.bax.org.
This project was conceptualized and produced by Jane Holzka
with technical direction by Kelindah Schuster
& production assistance by David Sierra.
PERFORMANCES
No Sweat
Music by Bam Rodríguez
Dance by Ogemdi Ude
Recorded outside in a New Jersey parking lot
Ogemdi:
"This piece was a generous exchange between two strangers. It's a record of how I'm learning to move inside writing, through the space between shadows, and against the sound of asphalt."
Bam:
"Creating something out of nothing with someone you didn't know and also can't see. That was a first. That was a good first!"
Passage
Music by Dierk Peters
Dance by Catie Leasca
Recorded between a living room, a back yard, and a sandpit.
Catie:
"During this virtual collaboration, I was most curious about how our energetic exchanges would effect our improvisation – how do we find collective flow when we can't feel each other's vibration?"
Dierk:
"Passage is an improvised piece, or instant composition. When playing together, using a projector and zoom, I was trying to treat every take (of the 4 we made) like facing a blank sheet of music, developing motives and gestures to expand on and come back to, to create a cohesive and conclusive piece. The final version is our 4th and last take."
Innominada
Music by Rachel Therrien
Dance by luciana achugar
Recorded between living rooms.
luciana:
"An offering to each other of our practices and a coming together to play, be, react and interact with one another through these offerings, finding common interests and desires and what brings us together to offer to the rest of the world, from the intimacy and humility of our personal lives."
Rachel:
"This was a very nice experiment that I believe to be the beginning of a longer collaboration. We wanted to stay free in our improvisation and send our work to each other back and forth to let the creation speak of itself, and this is the result after a short period of time. I really enjoyed the experience and sincerely wish to keep going with our explorations and collaborative improvisations after this concert."
In Absentia/Symbiotic Absentia
Music by Juan Carlos Polo
Dance by Naja Gordon
Recorded between a bedroom in Harlem and a living room.
Naja:
"This virtual performance experience was built around conversations with my collaborator around symbiosis, growth, silence, and resilience. Organisms and environments fold, heal, and regenerate. Shadows and light will always dance."
Juan Carlos:
"This piece represents in 3 sections , the analogy between the survival systems, relationship and adaptation of the species that inhabit different ecosystems, and the arts scene, its resilience, and capability to survive and create despite of the adversities."
BIOGRAPHIES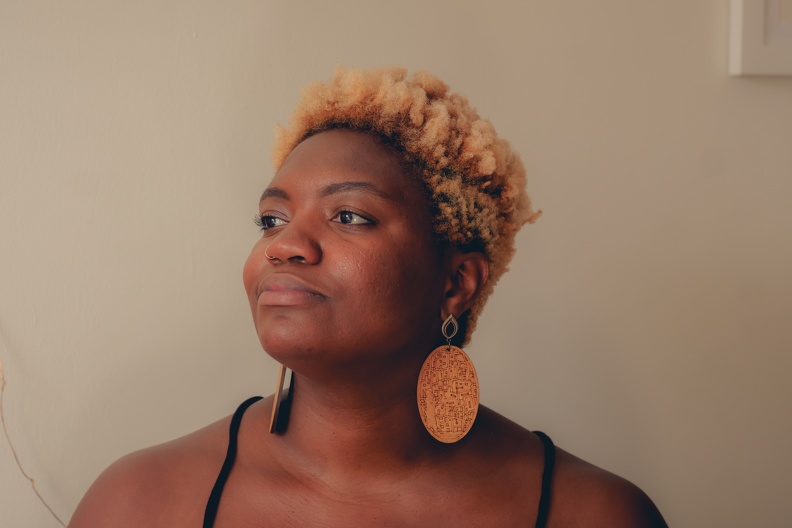 Ogemdi Ude is a Nigerian-American dance artist, educator, and doula based in Harlem, New York. She creates performances that investigate how black folks' cultural, familial, and personal histories are embedded in their bodies and influence their everyday and performative movement. She aims to incite critical engagement with embodied black history as a means to imagine black futurity. Her work has been presented at Brooklyn Arts Exchange, Danspace Project, Gibney, Center for Performance Research, Movement Research at the Judson Church, Streb Lab for Action Mechanics, Lewis Center for the Arts, La Mama Courthouse, and for BAM's DanceAfrica festival. She currently serves as Head of Movement for Drama at Professional Performing Arts School in Manhattan and is adjunct faculty in the Dance MFA at the University of the Arts in Philadelphia. She graduated Magna Cum Laude with a degree in English, Dance, and Theater from Princeton University.
www.ogemdiude.com
Bam Rodríguez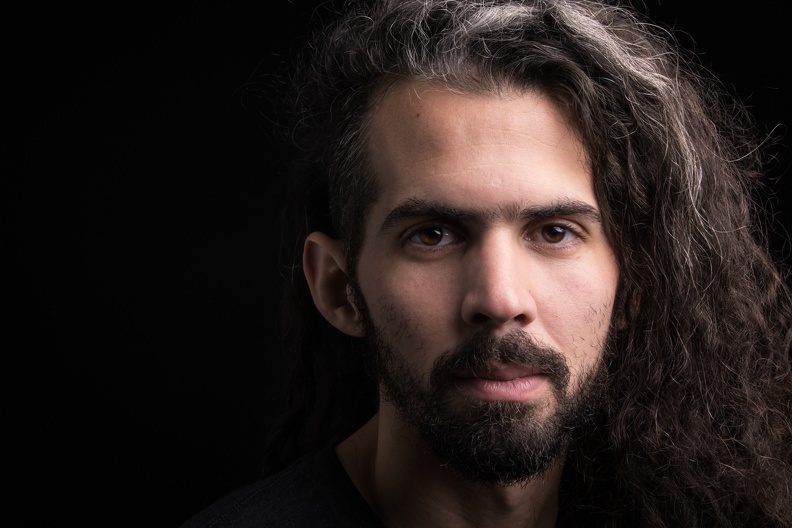 Bam Rodríguez is an award winning bass player and composer, educator and social activist. Has performed with the likes of Arturo O'Farrill, Chucho Valdés, Paquito de Rivera, Deepak Chopra, to name a few, in stages all over the world, like Carnegie Hall, The Barbican, North Sea Jazz Festival, Kennedy Center, Lincoln Center, Blue Note. Paralelly, Bam is the founder and director of We Are Starting a School, a free educational program that pairs up students from disadvantaged places throughout the world with teaching artists based in NYC to receive free music lessons.
Catie Leasca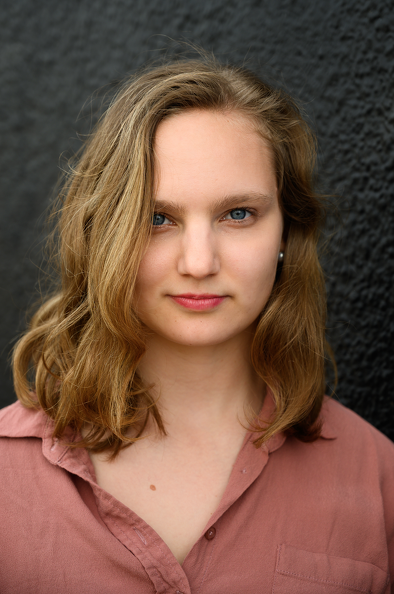 Catie Leasca is a dance artist currently based in Brooklyn, NY. With roots in Massachusetts, she has traveled and danced abroad in Israel, France, Belgium, and Germany. Catie has presented her work at Gibney Dance as a Work Up 5.0 artist, Brooklyn Arts Exchange as an Upstart artist, CPR as part of UArts/Chez Bushwick Creative Exchange, Movement Research through Judson Church, and STUDIO4. She has worked professionally with Netta Yerushalmy, Helen Simoneau Danse, Jessie Young, MG+Artists, and Bryn Cohn + Artists. She was a Brooklyn Arts Exchange 2019 Summer Space Grant Recipient and a LiftOff Resident Artist at New Dance Alliance. Catie graduated with her B.F.A. in Dance from the University of the Arts in May, 2017.
www.catieleasca.com
Dierk Peters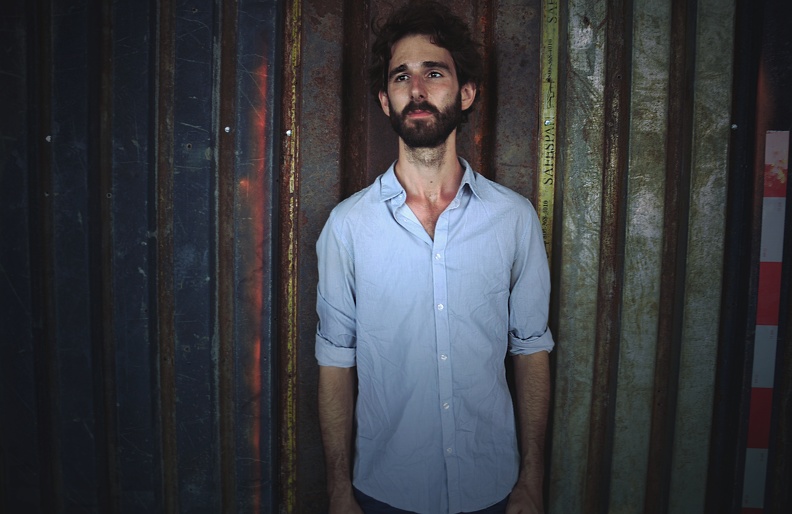 Dierk Peters is a Brooklyn, NY based Vibraphonist, Marimbist, Composer and Educator, originally from Hamburg, Germany.
He studied at the HFMT Cologne with Prof. Tom Van der Geld in 2007 and graduated with honors in 2012.
Before the DAAD (German Academic Exchange Service) gave him a scholarship to move to New York and enroll to the Jazz-Performance master program at the New York University in 2016, he lived and worked in Cologne, Germany, where he still is an active member of the young and vibrant music scene.
For his second year of Masters he transferred to Manhattan School of Music, and was the first student in the schools history who has been permitted to do so. At MSM he studied with Stefon Harris and got his degree 'Master of Music' in May 2018.
With the 'Charlotte Greve / Dierk Peters Duo' he won the 'Jugend Jazzt' competitions and got special soloist awards, regional in 2006 and national in 2007. In 2008 the duo earned the 'Praetorius Musik Preis – Niedersachsen', the highest music price of his state of Lower Saxony.
He also got a special soloist price at the 'B-Jazz' competition in Burghausen and won the 'Convento Jazzpreis' with his band 'Offshore', both in 2011.
To this day he released 5 Albums as a leader and composer, and appeared on dozens of records as a sideman. His latest release 'Ambrosia' was released in May 2019 and features improvisers from Germany, Austria and France. The composition process was funded by the Ministry for Culture of Lower Saxony, and the recording done in cooperation with the 'Deutschlandfunk'.
luciana achugar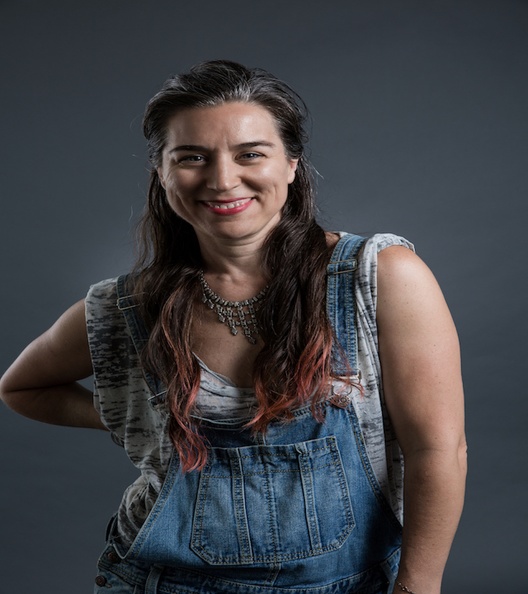 luciana achugar (b. 1970) is a latinx immigrant from Uruguay; grew up mostly in Venezuela in political exile and developed her voice as a choreographer between New York and Montevideo, Uruguay. She makes work from the rage of being a LatinAmerican living in the belly of the Empire in a post-colonial world. She makes work as a practice of growing a new body; an uncivilized body, a decolonized body, a utopian body. She makes work as a practice of building a new theater, another/other theater, OTRO TEATRO, a utopian theater. I make work as a practice of growing as one would grow a plant. She makes work with a desire to escape the oppression of the arrow of time; to arrive at a place of beyond time, ritual time, body time…
Since 2013 she has been developing her Pleasure Practice, a deeply sensorial embodied practice to allow for other knowledges to emerge from the knowing in the body, an embodied rebellion by practicing being in pleasure; a practice that she teaches internationally and that continues to inform her creative process and her relationship to making work as resistance and as a possibility for healing and mysticism.
Her work has been shown in most contemporary dance venues in NYC and many venues across the US such as the Walker Art Center in Minneapolis, MN and the Fusebox Festival in Austin, TX; as well as in a few Festivals in Europe, in Mexico, Cuba and in Uruguay. She was a two time Bessie Award recipient and once nominated; and has received many accolades such as the Alpert Award in Dance, the Creative Capital, Foundation for Contemporary Arts and the Guggenheim Fellowship. She has a long and dear relationship with BAX, most importantly having been an Artist-in-Residence twice in 2009-2011 & 2017-2019.
IG: @achugarluciana
Rachel Therrien
Working between New York City and Montreal, French-Canadian trumpeter, composer and producer Rachel Therrien boasts an enviable curriculum. Known for her very personal signature with influences from traditional jazz to afro-latin music and progressive rock, Rachel has developed a reputation as a highly-skilled, versatile and innovative artist.
After producing 4 records on labels MultipleChordMusic (CA) & TruthRevolution (US), Rachel Therrien just released her 5th album, "VENA", under French Label Bonsaï Music, recorded in Paris with her new European Quartet.
She also tours both her last projects Why Don't You Try, 2017, praised by Downbeat's Editor's Pick with her Montreal Quintet which will celebrate their 10th anniversary in 2020; with her New York based Latin Jazz Quartet and very occasionally, she performs her past album
Pensamiento : Proyecto Colombia, 2016.
Naja Gordon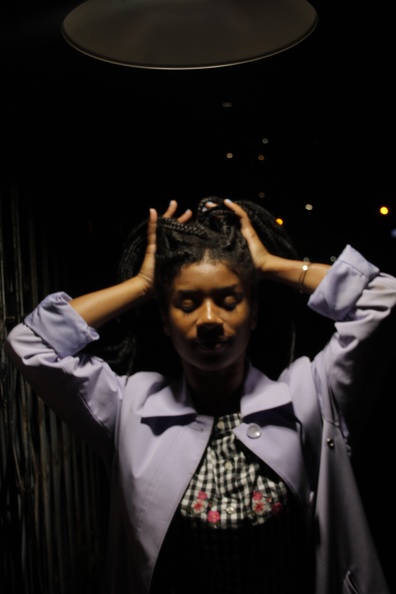 Naja Gordon is an NYC born and raised dance artist, educator, and writer with Caribbean roots. Naja received her dance training from the The Ailey School, through which she performed excerpts of "Revelations" with the Ailey Company at the Apollo Theater, "Cry" with Dwana Smallwood on The Oprah Winfrey Show, and "Wade in the Water" in the Annual Macy's Day Parade, for the Ailey School's 50th Anniversary celebration. Recently, she performed in Sitting on a Man's Head by Okwui Okpokwasili and Peter Born, and showcased her own work in the AUNTS WPA Instagram series. Naja holds a B.A. in Dance from Bard College.
Writing: Renewandrebuild.wordpress.com
IG: @lilnajx
Juan Carlos Polo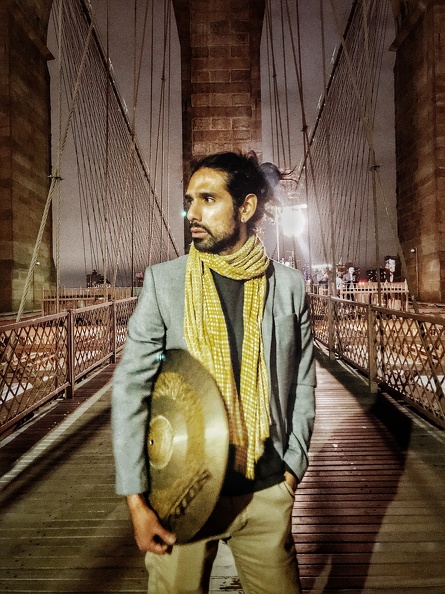 Juan Carlos Polo is a Peruvian drummer, composer, and educator based in New York City. He holds a bachelor's degree in classical percussion from the National Conservatory of Peru. Since his arrival to the United States in December 2016, he has worked with prominent musicians of the jazz scene such as the multiple Grammy Award-winner, pianist, and composer Arturo O'Farrill; tenor saxophonist Daniel Blake; Grammy Award nominee and major Latin Jazz pianist Edsel Gomez; and saxophonist and composer Jure Pukl, among others. As a bandleader, he released his album "Insomnio" at Smoke Jazz Club, one of the most important jazz clubs in the city. Last summer, as part of a residency granted by The Rockefeller Foundation, he collaborated with Arturo O'Farrill on creating the music for an opera inspired by a hate crime that took place in Stony Brook in 2010. Additionally, in October 2019 he had the opportunity to travel with Arturo to La Habana, Cuba to perform as part of the "V International Colloquium of Latinos in the United States".
https://juancarlospolo.com/en/
IG- jcpolomusic
Jane Holzka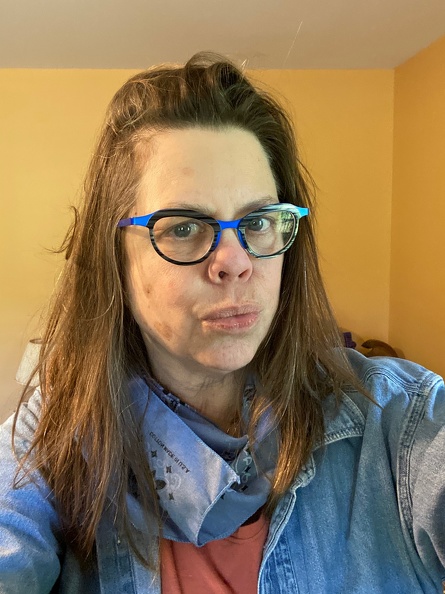 Jane Holzka has lived in Prospect Heights for 35 years. She met Marya Warshaw (BAX founding Executive Director) in 1986 when she took her pre-natal exercise class. She serves on the BAX board and the board of the Afro Latin Jazz Alliance. Both organizations nourish her fundamental commitments to arts in education and community based arts organizations. She teaches history and urban studies at LaGuardia Community College in Queens.