Featuring work by Natalie Green, Johnnie Cruise Mercer, and Ita Segev
Friday | December 1,  2017 @ 8pm
Saturday | December 2, 2017 @ 8pm
General Seating, Sliding Scale: $20 / $15 / $10 [BUY]
This showcase presents works by Fall Space Grant recipients. The Fall Space Grant program gives NYC based dance, theater and performance artists the opportunity to create new work or build upon existing work in a setting that is conducive to working deeply and exploring new territory.
About the Artists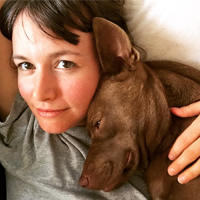 Natalie Green's choreography has been presented at Dance Theater Workshop, The Chocolate Factory Theater, Danspace Project's "Food for Thought," Roulette, Movement Research's "About Town," Brooklyn Arts Exchange, and Catch. She has danced for Tere O'Connor, RoseAnne Spradlin, Heather Kravas, Anna Sperber, Levi Gonzalez, Daniel Linehan, Rebecca Lazier, and Juliette Mapp. Natalie graduated from the SUNY Purchase Dance Conservatory and is originally from Austin, Texas.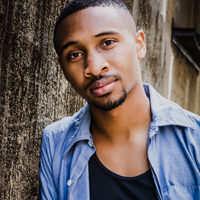 Johnnie Cruise Mercer is a choreographer, educator, and freelance performer in the New York City area. As a choreographer Mr. Mercer's work has been presented/commissioned by The Center for Performance Research-CPR, Bronx Academy of Arts and Dance (BAAD!), The Dance Place of DC, Brooklyn Arts Exchange (BAX), Gibney Dance: Agnes Varis Performing Arts Center, Dogtown Dance Theater, Danspace @St Marks Church, Judson Church Movement Research, Greenspace, The Bolls Theater of Detroit,  The Jamaica Performing Arts Center, 92Y Harkness Dance Center, NYU Tisch School of Dance, as well as recently at NYU Skirball's AUNTS . He has been in residence at Chez Bushwick Inc, DanceNow Silo Farms, University of Massachusetts Ahmerst, University of Texas at Austin, 92Y Harkness Dance Center (2016-2017 AIR), NYU 2017 Summer Residency Program, and is currently a 2017 BAX Fall Space Grant Recipient, a 2017-2018 CUNY Dance Initiative Artist in Residence, and a 2017-2018 AIRspace Grantee at Abrons Arts Center. Mr. Mercer is a native of Richmond, Virginia and a BFA graduate from Virginia Commonwealth University's Department of Dance and Choreography.
ABOUT THE WORK:
Plunged into the spirit, the body reacts and finds joy in exhaustion. It clings to the acceptance of weight. Pain becomes the inspiration for continuation. Exhaustion. Sweat. Blood.  Your (our) fluids become the call to conjure figures that linger in the darkness. The audience, I, we all are transported into an exorcism, a ritual of containment, of freedom, of war between realism, and deep trance. Our poly-centric origin is given permission to possess us- as our people, we are called upon. Something responds. Deep. Inside, it responds.
Informed by Johnnie Cruise Mercer's black southern queer-baptist upbringing-
"the first process memoir; plunge in/to 534" initiates a ritualistic ceremony (a practice) that calls/responds to the need for spiritual and religious release.
The first process-memoir of eight, the practice shared is a part of a 8-part creation process towards "and to the decades of hell", a two part work documenting and questioning the development of the millennial generation/the contemporary and the world's metamorphosis into post-contemporary ideas.
Photo by Barbara Shore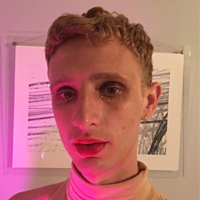 Ita Segev is a Trans-feminine, anti Zionist white  Israeli performance maker, writer, mover and actor based in Brooklyn. Finding their way from writing to acting to different modes of dance and embodiment Ita's practice is a collage that is influenced by her Meisner based acting training, extensive somatic and improvisational movement methods, readings of post colonial, trans feminist, queer and anti Zionist thought and coming from a long linage of multicultural women who talk about their feelings a lot. As a performer Ita has collaborated with 600 HIGHWAYMEN, Lilleth Glimcher, Lee Sunday Evens, Morgan Green and Sarah Delappe, Julia Gladstone, Adam Horowitz, Julia Thompson, Andrew Hoepfner and Brandon Wolcott and studied movement with practitioners such as K.J Holmes, Judith Grodowitz, Miguel Guttierez and Juliana May. Ita is a previous AIR at Chez Bushwick and was a Fresh Tracks AIR with long time collaborator Georgia wall. Together they have shown work at NYLA, Catch at the Invisible Dog, Movement Research at Judson Church, Glasshouse Gallery, and AUNTS at the Skirball center. Ita is a member of Jewish Voice for Peace artist council.
ABOUT THE WORK:
KNOT IN MY NAME (It's hard to transition when you're escaping something )

What you are witnessing tonight is a draft of the first 20 minutes of KNOT IN MY NAME (It's hard to transition when you're escaping something )– my first evening length piece in the making. This piece was born from the burning realization that I had to leave where I'm from (Jerusalem) in order to manifest my Trans-femininity and creativity (because Zionism, militarism, patriarchy) while coming to terms with the fact that the biggest privileges those same systems gave me, unlike my indigenous Palestinian neighbors, is precisely the ability to leave or return according to my needs.
Weaving text, movement, music, memoir,  video, humor, many characters and even more costume changes my collaborators and I are trying to create a visceral live experience that proposes that perhaps the heartbreak that comes from facing the gap between the narratives we were told were truth and actual reality, is a necessary step towards healing and solidarity.
This work is meant to be engaged with. If you would like to share the struggles it brings up in you or rather financially support or present the full duration of the work- Please be in touch at myitamar@gmail.com