Sunday, November 12, 2017 from 12-6pm (Doors Open at 11:30am)

Come relax & rejuvenate with BAX
From 12-3pm sample a variety of bodywork forms one on one and then later immerse yourself in your choice of small group classes from 3-6pm. You are going to feel fabulous!
Sessions
Bodywork 15 Minute Sampler Sessions (

12-3pm

):
Experience one-on-one sampler sessions in Thai Yoga Massage, Feldenkrais, Private Yoga, Intuitive Readings and Reiki, Healing Intentions with the Yidaki, Alexander Technique, the ReActivation Method, Zero Balancing, Swedish Massage and more! Sign up for as many as you like during this 3-hour span of time. Subject to availability.
Small Group Classes (

3-6pm

)

Class times vary (1 hour – 1.5 hours)
Enjoy Small Group Classes in Thai Yoga Partner Massage, Feldenkrais, Pilates and more in small group classes with lots of attention,care, and in community."
 
Advanced Online Tickets
4 SESSION VALUE PACK (each session 15 minutes) plus one free class for $60 (the best deal!). This deal is not available day of the event!
15 Minute Sampler Session (12-3pm): $15
At the Door Day of
$50 for a 3 SESSION VALUE PACK (includes one free class)
$20 for each 15-minute sampler session offered 12-3pm
Single Classes: $20 (offered 3-6pm)
Early Bird Special
Participants who arrive between Noon-1pm will receive the following benefits:
–          Free Raffle ticket to win health & body related prizes
–          Swag bag of health-related goodies (while supplies last)
–          Free snacks & beverages
–          Best choice of the days' offerings (all sessions scheduled as first come, first served)
This day is a fundraiser for BAX, a non-profit community arts center, co –produced with ThIS Body! All sessions & classes are offered on a first come, first serve basis, so arrive early.
Sponsors for the day (at press time) include Hippeas and Fertile Girl.
*Offerings & Classes subject to change.
Meet the Specialists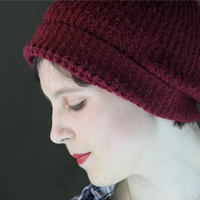 Aimee Plauche is a Pilates teacher and choreographer originally from Lilburn, GA. She holds a BFA in Dance from Florida State University, received her Pilates training from Ellie Herman, and is certified in GYROKINESIS®. She is constantly inspired by the ability of Pilates and movement to heal the body and transform lives. An aspiring physical therapist and a bit of an anatomy nerd, Aimee has focused her continuing studies on anatomy and injury rehabilitation protocols, through courses including Experiential Anatomy with Joanna Nobbe, DPT; FAMI with Kinected; and Pilates Rehabilitation with Denise Small, DPT. She infuses her sessions with precise instruction, fun imagery, and her own love of movement.  While not teaching, Aimee can be found creating dance-theater with her company, Aimee Plauche & Performers.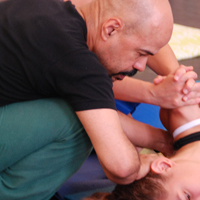 Al Turner II has been a NYS licensed massage therapist since the mid 90's. He has a private massage and teaching practice in Crown Heights Brooklyn as well as being on massage faculty at major universities in NYC.
A professional modern dancer from the late 70's and Simonson Method teacher from the 90's, he brings this awareness to his holistic practice of therapeutic massage.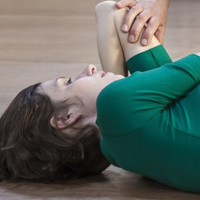 Amber and Wanda are currently building a Feldenkrais class/clinic at Arts on Site as a collective resource for emerging Feldenkrais practitioners and public students to advance their practice in an fiscally-accessible, ethical, and peer-supported forum.
Amber Hopkins discovered Feldenkrais through her love of contemporary dance, while working for ODC Dance Commons in San Francisco. After reading about the method's application in training physical theater artists, she attended Augusta Moore and Carolyn Fleg's classes hoping to expand her own movement potential. She immediately fell in love with the method and moved to New York City to begin training as a practitioner. Her primary goal in her work as a somatic educator is to support individuals affected by intersectional oppression, especially other young women of color.
Wanda Gala got into the Feldenkrais method at the age of 19 and was drawn to its accessible vocabulary, functional application to any person's life, and broad emphasis on autonomy and freedom. She studied with Frank Wildman and Yvon Joly in Los Angeles in 2006, before formally going through professional training in NYC from 2013-2017. She currently studies with Sheryl Field at the Field Center for Children's Integrated Movement and works with elders at the Roosevelt Island Senior Center. Her background is in ethnochoreology, choreography, early childhood education, creative systems building and the social services.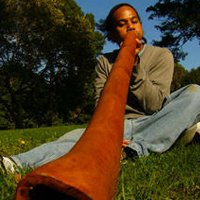 Andre Ignacio Dimapilis is a Filipino-American culture-bearing performing artist, peaceful warrior and educator. He specializes in using theatre and performance to invite and engage participants to think critically about themselves and the world they live in. Andre has been sharing spirit and spreading love through the Yidaki (didgeridoo) since 2007. Andre is intentional about sharing the Yidaki's cultural origins of the Aboriginal people and transparent about his purposes to use the Yidaki for meditation and setting intentions.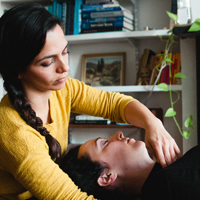 Cara Angela Liguori has been making, teaching, and performing dance and improvisational/creative movement for over a decade. Cara's love of working one-on-one with people toward healthy, clear expression of the body, mind and spirit was explored early in her career through Pilates personal training as well as through grant-writing for dance-artists. In 2014/15 Cara studied Functional Anatomy with Irene Dowd and Body-Mind Centering with Cara Heerdt and at this time, she also opened up to a greater understanding of  the vibrational composition of physical matter which catalyzed her into the world of healing touch, namely through Zero Balancing. As a certified Zero Balancing practitioner, and Esalen Massage practitioner, Cara is pleased to lend her skilled and nurturing support to the vibrational potential in other people's bodies and beings to promote their living and moving with ease in body, mind and spirit.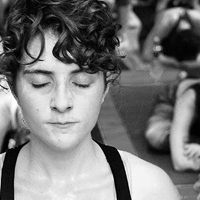 Clea Howard is a graduate of Bennington College '16, and studied anthropology and theater. Clea has a long modern dance background and danced for many years at BAX, and so also understands the importance of the body-brain connection. She started taking yoga classes in college, where she found some great stress relief and greater physical self-awareness. She completed her 200 Hour Teacher Training in April 2017, and has been teaching at Yoga To The People since. I am excited to explore the next leg of my path in teaching privates, and delving into other modalities, so thank you BAX for including me on this day!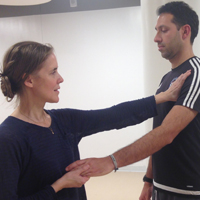 Emily Faulkner has been a teacher of the Alexander Technique since 1999.  She graduated from the American Center for the Alexander Technique (ACAT) in New York City, the oldest training program in the United States, and is a member of the American Society for the Alexander Technique, an internationally affiliated membership organization.
Faulkner is a professional dancer and choreographer who brings her expert movement abilities and analysis to her Alexander teaching.  She is on the faculty of Movement Research, an internationally recognized institution for experimental dance; she was recently a guest artist at Wesleyan University; and her choreography has been presented nationally and internationally.
As well as teaching privately, Faulkner is the movement coach at Steady Buckets, a youth basketball league; she teaches off-season workshops for the Downtown United Soccer Club; and she yearly teaches workshops at the Dauphine business school in Paris.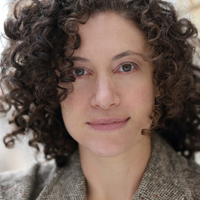 Jessie Winograd is a Licensed Massage Therapist, a dance and theater artist, a long-time student of Klein Technique, an old buddy of BAX, and a denizen of Brooklyn.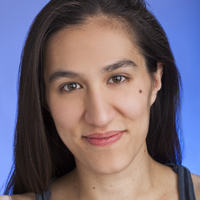 Krista Jansen is a dancer and choreographer born, raised and based in New York City.  Krista is one-half of the dance company Jansen & Holm, and a teaching assistant to Ellen Robbins, whose modern dance classes for children ages 5-15 were Krista's first experience in dance, choreography, and improvisation. Krista was certified in Thai Massage through Al Turner's program at Two Souls Thai Massage.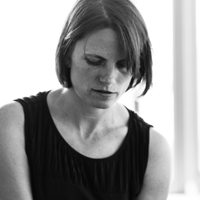 Lynne Wells is a Certified Level 3 Reactivation Specialist. A former dancer and choreographer, Lynne began her career in the world of fitness as a personal trainer in 1995. She became as passionate in teaching alignment, balance, and effective techniques for strength conditioning to her clients as she was in teaching dance to pre-professional and professional dancers. Over the years the stress of dancing took its toll on her body and began to limit her ability to move with comfort and ease. She discovered yoga and became a certified yoga teacher receiving her first certification in 2003, followed by an advanced certification in 2004. Through her search for a way to reduce her pain and increase her mobility, she met Andy Langberg, the founder and developer of Reactivation, and discovered first hand the benefits of an integrative "tune-up." Lynne become a Level 1 Reactivation Specialist in 2014, followed by a Level 2 Specialist later in the year.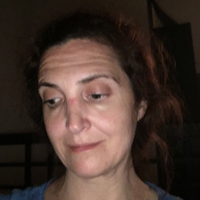 Marija Krtolica (MA, MFA, certified Jivamukti and Yoga Workshop Boulder yoga instructor) is currently completely her PHD in dance at Temple University. She has been teaching yoga in studio, university and private settings since 2000, most recently at Area yoga in Brooklyn. She brings her love of movement, expression, well being and philosophy to her yoga teaching practice.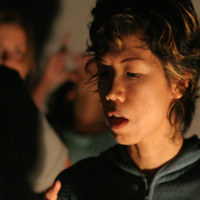 Naoko Maeshiba is a Feldenkrais and Reiki practitioner/dancer/choreographer. Coming from the performing arts background, she approaches her somatic work from an artist's point of view. She sees herself as a guide to create a space where student's maximum learning occurs. Her work follows two formats: group class and one-on-one session. Group class offers a communal place where students move together, listening and following verbal instruction to activate their awareness and work towards moving with ease. One-on-one session focuses on specific challenges student faces. Through a collaboration with the student, we engage in the act of investigation, organization, and integration, moving through the healing process together. Maeshiba aspires to connect with her students through deep listening, sensing, and moving with intuition. She is a member of Natural Healing Artists., Inc. and writes/translates articles relating to health from English into Japanese. She is in the process of acquiring AANC (American Association of Nutritional Consultants) certificate. www.naokibi.com www.naturalhealinglifestyle.com/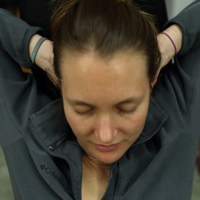 Nicole Touzien is an artist, educator and advocate. Through the movement practice Contact Improvisation, she became interested in sustainable bodywork. This led her to study Nuad Boran with Al Turner, II in 2012. After completing Levels I and II of Nuad Boran Basic Certification and Advanced Sen Sumana Therapy, she began her own small practice and served as the resident Thai Massage practitioner at a small boutique fitness center in Brooklyn Heights. Nicole has created a Thai Massage for Dancers workshop that she has taught for the Texas Dance Improvisation Festival and for NYC Dance Week. Nicole feels strongly that bodywork should be a part of routine wellness and therefore offers pay-what-you-can private sessions and group classes.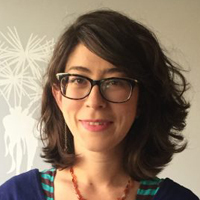 Nicolette Dixon is a yoga teacher and worker-owner at Third Root Community Health Center. For her, yoga is a transformational healing practice which can be accessed by all people and bodies. She began practicing yoga over 15 years ago, and through involvement with Third Root she discovered greater power, inspiration, and growth in her yoga practice. She received her 200 hour teaching certificate from Kripalu School of Yoga is 2015. She is also a theater maker, an educator, and an advocate for LGBTQ issues and sex worker's rights.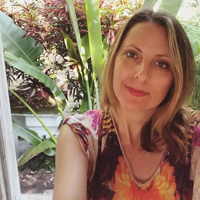 Victoria Libertore has given one-on-one intuitive readings in New York City and over the phone to people around the U.S. and Europe for over 12 years. She also teaches spirituality, intuition and guide workshops. When not channeling spirit side, she is channeling her creativity as a writer and performer. howlingvic.com