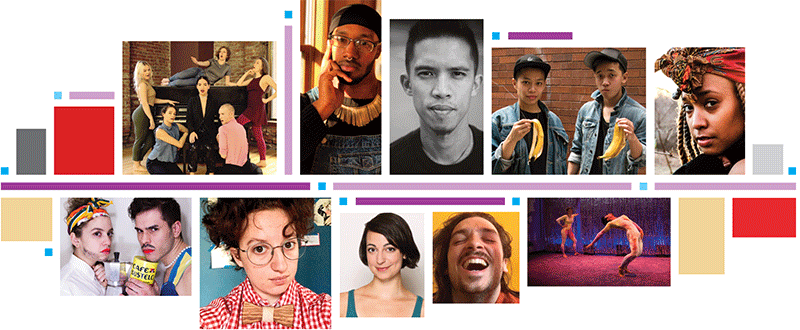 General Seating, Sliding Scale: $20 / $15 / $10
[Tickets will go on sale one month before the show.]
Friday, March 16 @ 8pm
Bex Kwan and Sophia Mak

Claro de los Reyes & the Atlantic Pacific Theatre

J. Bouey

Miriam Gabriel & Carlo Antonio Villanueva

Patricia Rose Suarez

Saturday, March 17 @ 8pm
Collin T Ranf

Dani Criss

Freddy Edelhart

Rebecca Hidalgo

The Hummm
Curated by former BAX Artists In Residence Jillian Peña (2011-13) and Fernando Maneca (2004-06).
Since 2009, the Upstart Program (formally the Upstart Festival) ushers in fresh talent with an intriguing festival of performances, pre-performance shares, roundtable discussions, and workshops.
The Upstart Program is designed to give creators of dance, theater and performance works, who have no more than three years of experience showing their work in New York City, an opportunity to show work and to facilitate networking opportunities that pave the way for fruitful artistic careers.
Artist Bios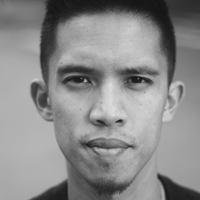 Claro de los Reyes is a social practice theatre & film artist. As an actor he has performed with NY theater companies that include NAATCO, Pan Asian Rep, Leviathan Lab, and International WOW. As a theatre maker he has had the honor of making theatre alongside community members in NYC, the Philippines, and Rwanda. Claro has served as an artist-educator at Apollo Theatre Education and the Two River Theater Company. Recent accomplishments include: 2015 commissioned artist for the Laundromat Projects Create Change program; 2016-17 NAS Creative Community Fellow; and 2017 BAX Space Grant Recipient. Education: Fordham LC Theatre Program, TWN Film Workshop, MA in Applied Theatre from CUNY SPS. Claro is the founder and director of Atlantic Pacific Theatre, a recently launched social practice theatre company aimed to enhance the public's understanding, empathy, and awareness of the Asian Pacific diaspora.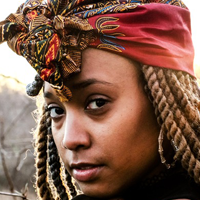 Dani Criss is an multidisciplinary artist and community organizer hailing from Durham, North Carolina, now based in Brooklyn, NY. She is heavily influenced by her roots and studies of the African diaspora, as well as the advancement of her people everywhere. As a performer and creative artist, she is dedicated to work that uses itself as a platform for conversation on a social change, believing that art is a key tool to surpass half of life's madness. As a lover of community, Dani adapts to wherever she is needed and invited. With a passion for enriching the youth with knowledge and culture that she was once passed on to get to the next phase of life. Known as "the light", "Queen", or "energetic ball of fire", Dani Criss is dedicated to making the world a better place by living in color.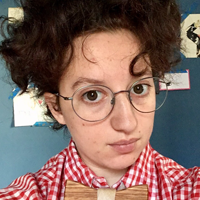 Freddy Edelhard makes new theatre. Their work deals with the sinister, the power of objects & the intersection between theatre & games. Coming Up: THE CANYON, an audience survey about loneliness coming to your apartment in Spring 2018. Recent: Pipeline Theatre Company's 2016-17 Playlab, SWIFT [or Miss Ohio] (Chinatown Soup), Taylor Mac's 24-Decade History of Popular Music (St. Ann's Warehouse), MOUSE (The Brick), ALL MY FRIENDS ARE DEAD (Dixon Place), GRANDPA SONATA (The Alchemical). A genderqueer person, Freddy uses 'they/them' pronouns & is an advocate for queer rights in artistic workspaces. Learn more and support Freddy's work at freddyedelhart.com.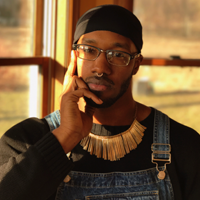 My name is J. Bouey and I am a dance artist. I received my BFA in Dance from Arizona State University, and I am a current performer and collaborator with Christal Brown's INSPIRIT Dance Company.  I am currently a Movement Research Van Lier Artist of Color Fellow for 2018, Dancing While Black Fellow for 2017-2018, and performed with Elisa Monte Dance as an apprentice from 2015 to 2017. I have shown my original work at Movement Research at Judson Church, Gibney Dance, BAAD!, CPR – Center for Performance Research, Chez Bushwick, and South Mountain Center for Performing Arts. As a dance instructor at Mind-Builders Creative Arts Center in the Bronx, I contribute to making dance easily accessible in underprivileged communities for Black and Brown people.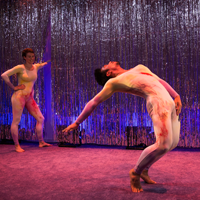 Miriam Gabriel and Carlo Antonio Villanueva have collaborated choreographically and administratively to make performance work since 2014. In a gesture against the dominance hierarchies in the world, they hand-make a collaboration that works to reclaim their human agency. They are continually developing a space that values transparency, respect for individuality, and relationship building whether the ideas flow smoothly or with discordantly.
They have performed at Invocation Proclamation Manifesto at Gibney Dance, Movement Research at Judson Church, Cathy Weis' Sundays on Broadway, FABxAUNTS at WOW Café Theatre, the Jack Crystal Theater at NYU, and the Brooklyn Studios for Dance. We have been supported by resources from the NYU Tisch Summer Dance Residency; a creative and teaching residency at Stony Brook University's Center for Dance, Movement, and Somatic Learning; and a Foundation for Contemporary Arts Emergency Grant.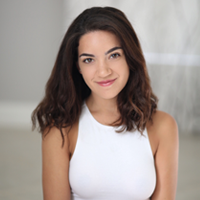 Patricia Rose Suarez has always been interested in investigating how to expose lightness without discrediting weight. A way she accesses this type of living and uncovering is through play that calls for screaming, singing, and dancing around any form of open space. The exploration of the imagination has remained an essential factor in her everyday research. This allows her to remain open to seeing differently- whether that involves the view of what surrounds her, or what she sees inside of herself.
At the end of day, she is just trying to negotiate how her dark humor can call attention to the extremely dark, political climate we are living in today, in hopes to inspire brighter days ahead.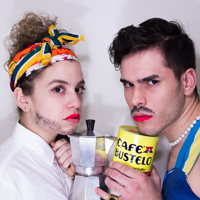 Rebecca Hidalgo is a Latinx Brooklyn-based multimedia artist and performer. She graduated with a Bachelor's degree in Drama from NYU Tisch's Experimental Theatre Wing in 2015, and since has worked as an actor, choreographer, dancer, director, video/projection artist, musician, photographer and circus performer.
She is the co-founder of the performance duo "Trigger Warning", whose work has been performed at various galleries and nightlife venues in New York and Berlin.
Hidalgo is one of the core members of Cirque du Nuit (also known as The Night Circus)- an immersive theatrical circus company based in NYC. She also performs regularly in NYC queer nightlife, and has worked with notable artists such as Sasha Velour.
Rebecca's mission as an artist is to create live and digital content that is able to exist together and separately, using extremely personal content and a high-energy aesthetic to tell stories that spark controversy, conversation and communication.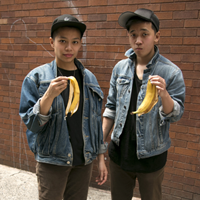 Sophia Mak and Bex Kwan are not the same person. However, they are housemates and friends who are both queer, gender non-conforming, east asian makers and performers, currently based in Brooklyn, NY. Over the course of their friendship they have had an an on-going interest in exploring how their shared identities as transmasculine chinese people in the United States reflect not only the similarities and differences in their individual experiences but also shed light on how those identities are situated in a greater political, social, and historical context.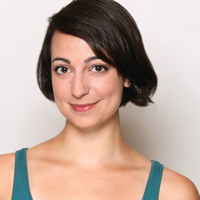 The Hummm's core creative team are all members of the 2016 MFA class at The A.R.T. Institute for Advanced Theater Training at Harvard University. After graduating, Sarah Paton, Ali Stoner, Katherine Wright, Janice Amaya, and Kai Chieh Tu set out to devise a piece of theater using the skills that they had learned throughout their graduate studies, especially inspired by their time in Moscow and Poland. They have performed extensively in NYC and abroad.  For more info, visit www.thehummm.com.